About Royal Design Studio Stencils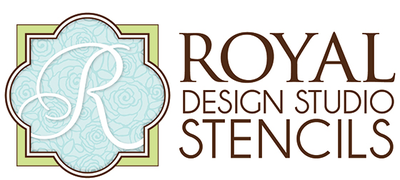 Royal Design Studio Stencils has been the leading stencil designer of wall stencils since 1994 and Gaysha is please to be your local distributor in Townsville. We continue their mission to share our passion for paint and stencil patterns by offering you the latest design trends and decorating ideas with stencils. Royal Design Studio design and manufacture all of their wall stencils in their San Diego location. Gaysha has their exclusive stencil designs, including the popular Moroccan Wall Stencils, versatile Furniture Stencils, and elegant Allover Large Damask Wall Stencils. These designer wall stencils are reusable, cut from the highest quality durable mylar plastic, and allow you to create custom wall stencil designs that look like traditional wallpaper without the hassle or the expense. Plus, unlike wallpaper, stencils allow you to paint your patterns in the colours of your choice. Browse our floral wall stencils, border wall stencils, allover wallpaper pattern stencils, and new wall stencils designs now! Our stencil designs are also ideal to paint and decorate cabinets, customise fabrics for pillows or napkins, and apply patterns to furniture painting projects. Visit Royal Design Studio often for new wall stencil ideas and inspiration on the  Stencil Ideas Blog! New to stencilling? Check out Royal Design Studio detailed step-by-step tutorials on the How to Stencil pages:
http://www.royaldesignstudio.com/
Find the range of stencils that we have on offer for you to buy online and in our store in South Townsville.  Stencils are available for use when you attend our Workshops and can also be hired on a weekly basis to our in-store customers.
Royal Design Studio Stencils and Royal Stencil Cremes are the ultimate for experienced and beginning stencil artisans alike. The Stencil Creme dreamy, cream formula glides off your stencil brushes for excellent coverage and flow with less brush reloading!  Stencil Creme paints dry quickly to a hard, durable surface and work on all the surfaces you want to stencil on - smooth to textured. These paints feature a velvety, gel-based formula to resist stencil run-unders. They clean up like a dream with soap and water and offer minimal buildup of paint on stencils and brushes.
Stencil Cremes work GREAT over Chalk Paint from Annie Sloan too! Find pretty colour combinations on Royal Design Studio Stencil Ideas Blog.
See how to use Royal Stencil Creme paint in our FREE 9-page Informational Booklet: Introduction to Royal Stencil Cremes