About Annie Sloan
By leading the decorative painting revolution over the last 25 years, Annie Sloan is widely recognised as one of the world's most respected experts in paint and colour.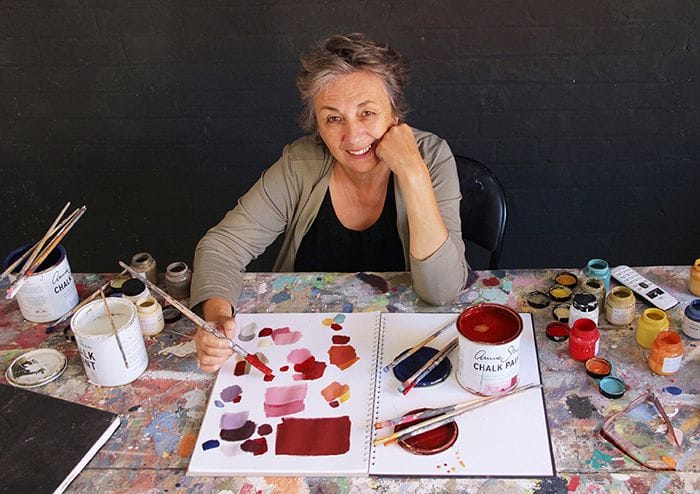 As well as authoring over 20 internationally sold books, Annie Sloan transformed the world of furniture painting with the creation of her own brand of decorative paint, Chalk Paint®, in 1990. Annie's fine-art background and contagious enthusiasm for decorative painting has motivated both home painters and experienced professionals, unlocking countless creative potentials over the last 30 years.
Annie Sloan is all about sharing her passion for decorative painting, and inspiring people to be creative and adventurous with her paints and colours. Her products are exclusively available through her network of over 1,400 independent Stockists located around the world.
"Annie Sloan is one of "Britain's most influential female designers." - The Telegraph (UK)
"At the forefront of the painted furniture trend." - Period Ideas (UK)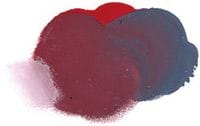 Annie's Background
Annie trained as a fine artist and turned to decorative work after university in the mid 1970s, whilst painting murals in houses as commissions. By 1987, Annie had written the phenomenally successful book The Complete Book of Decorative Paint Techniques, which is considered to be the industry bible on the subject. Unable to find the paints that she wished to work with, Annie used her knowledge of colour, paint, pigments and art history to develop Chalk Paint® in 1990. In 2000, Annie set up a shop in Oxford to showcase Chalk Paint®, run courses, and offer interior design services.
Annie lives and works in Oxford with her husband David, who runs the business with her. Born in Australia to a Scottish father and a Fijian mother, Annie came to England to a farming life in Kent when she was ten years old. With spells in Southern Africa and connections to France, Cuba and the US, Annie feels she has world roots. Annie has three sons and has lived in Oxford for the last twenty five years.
Visit the Annie Sloan website >