Annie Sloan
By leading the decorative painting revolution over the last 30+years, Annie Sloan is widely recognised as one of the world's most respected experts in paint and colour.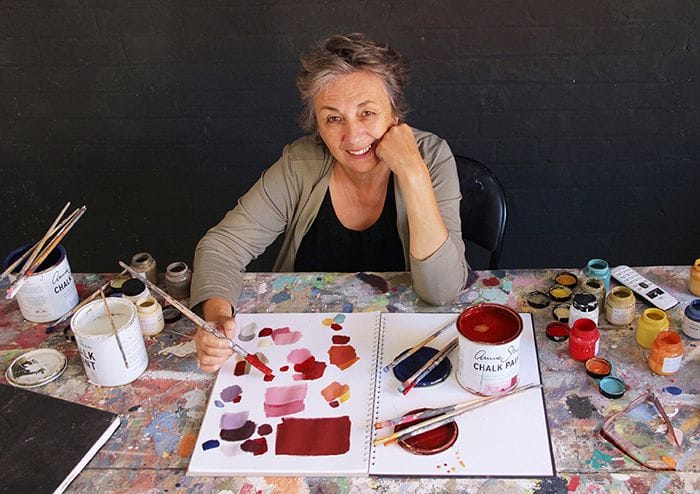 As well as authoring over 30 internationally sold books, Annie Sloan transformed the world of furniture painting with the creation of her own brand of decorative paint, Chalk Paint®, in 1990. Annie's fine-art background and contagious enthusiasm for decorative painting has motivated both home painters and experienced professionals, unlocking countless creative potentials over the last 30 years.  Annie champions small business and investment in the local community, and supports ethical charities to fundraise in the UK and overseas.

Annie Sloan is all about sharing her passion for decorative painting, and inspiring people to be creative and adventurous with her paints and colours. Her products are exclusively available through her network of over 1,500 independent Stockists located around the world.
"Annie Sloan is one of "Britain's most influential and ethical female designers." - The Telegraph (UK)
"At the forefront of the painted furniture trend." - Period Ideas (UK)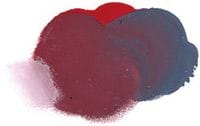 Annie's Background
Annie trained as a fine artist and turned to decorative work after university in the mid 1970s, whilst painting murals in houses as commissions. By 1987, Annie had written the phenomenally successful book The Complete Book of Decorative Paint Techniques, which is considered to be the industry bible on the subject. Unable to find the paints that she wished to work with, Annie used her knowledge of colour, paint, pigments and art history to develop Chalk Paint® in 1990. In 2000, Annie set up a shop in Oxford to showcase Chalk Paint®, run courses, and offered interior design services.
Annie lives and works in Oxford with her husband David, who runs the business with her. Born in Australia to a Scottish father and a Fijian mother, Annie came to England to a farming life in Kent when she was ten years old. With spells in Southern Africa and connections to France, Cuba and the US, Annie feels she has world roots. Annie has three sons and has lived in Oxford for the last thirty two years.


"Annie Sloan has been a household name in interior design since 1990"- ELLE DECORATION
ANNIE'S VALUES
Annie Sloan is proud to support local businesses all over the globe. It is hugely important to Annie that she continue championing small business owners and their independent shops. Annie hopes to help preserve the individuality of our shopping high streets, in the face of homogenous world domination at the hands of faceless corporations.
All Annie's Stockists are trained by Annie herself in the Annie Sloan method, and she's proud to say each one is special in its own way. Annie Sloan Stockists are equipped with the expertise, passion, and dedication to help you on your way to creative fulfilment, to making your home completely your own, and to enjoying the process throughout!
Annie Sloan the company takes its ethical cues from Annie Sloan the individual. Our values can be split into three columns of belief.
Firstly, Annie Sloan believes in supporting independent businesses. Secondly, Annie Sloan believes in caring for our community of staff, Stockists and customers. Finally, Annie Sloan believes in being conscious of the environment and of our impact on it.
SUPPORTING INDEPENDENT BUSINESSES
Annie Sloan is committed to supporting independent businesses. It's not just our products that make us special; it's the people who sell them. We are proud to champion the "shop local" movement. By shopping with your local Annie Sloan Stockists you are championing this movement too. Thanks, champ!
We refer to the shops where you can buy our paints and products as Annie Sloan Stockists. Every Annie Sloan Stockist has been hand-picked for their individual style and no two shops are the same.
All Annie Sloan Stockists receive training from Annie Sloan herself, and her representatives. This training qualifies them to demonstrate and advise you in both basic and advanced techniques. They can provide colour mixing advice, interior design tips or simply boost your Chalk Paint® confidence when you stop by. Furthermore, Stockists are trained in hosting accredited Workshops – so that you too can benefit from Annie's years of experience and hard-won expertise.
We have Stockists all over the world, all of which you can find on our website using the "Stockist Finder" function.
CARING FOR OUR COMMUNITY
The Annie Sloan business is and will always remain family run – with Annie and her husband firmly at the helm. Passionate people who feel valued create amazing things, and so they class each of their employees, Stockists and customers as their family.
Annie Sloan Interiors is based in Oxford, England and manufactures Chalk Paint® in the factory at the Oxford HQ. Many of the staff are able to walk or cycle to work, including Annie herself. The Annie Sloan Factory host weekly yoga classes, aerobics sessions and French lessons for their employees. During summer they pick vegetables from the allotment for company lunches. A popular Annie Sloan tradition is "Jacket Potato Day"; where the entire company lunches together on a feast of baked potatoes, which the team all enjoy in the cold winter months. Stockists workshops are frequently held at Annie's workshop here, and they regard it as a home away from home, creating a community in the workplace.
THE Chalk Paint® COMMUNITY
We love how communities of fans have grown around a shared passion for Annie Sloan's products. The Annie Sloan fan base is a vocal, plucky, motley crew of creatives and upcyclers, many of whom have followed Annie's trajectory since Chalk Paint® was first invented 30 years ago. Annie shares inspiration with and seeks comment from this band of outspoken individuals – all with wildly unique styles – and loves discovering new talent from their ranks. Come and join the conversation on Instagram, Facebook, Twitter and Pinterest – just search #AnnieSloan or #ChalkPaint. You can also receive regular weekly step-by-steps directly to your inbox by signing up to Annie's newsletter. Have your say, gain some inspiration and share your projects. Welcome to our family!